Empower Credit Union Announces Michael Brandt as the New President & CEO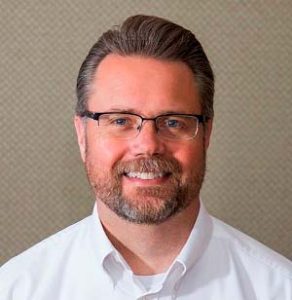 After over 20 years at Empower Credit Union, Jennifer Schilling has made the decision to leave as CEO/President. The credit union now welcomes a new CEO to take over the growth and continued success of Empower Credit Union. The Board of Directors is pleased to announce Michael Brandt as the next President and CEO. Michael brings a history of innovation and success in credit union leadership with an emphasis in consumer lending, membership growth, and strategic planning. "He is ideally positioned to lead Empower as we continue to grow our credit union brand and reach in southeastern Wisconsin. We'd also like to thank Jennifer Schilling for her dedicated leadership of Empower to date and we wish her well as she has chosen to explore new career options," said Board Chair, Patrick Laske. Michael will begin as CEO of Empower in late August. Jennifer will continue to assist during the transition.
Michael has been the President/CEO of Evergreen Credit Union (ECU) since 2011. Despite being one of the smallest credit unions in the most competitive market in the nation, ECU has blossomed into one of the top performing small credit unions in Wisconsin. In 2014 Michael encouraged ECU's board of directors to add an environmental focus to the mission of the credit union. Through his leadership efforts and the hard work of the team, ECU has become the most environmentally responsible credit union in the state of Wisconsin. Michael was awarded the 2016 Sustainable Leadership – Small Business award by the Wisconsin Sustainable Business Council. That same year he was also named a Credit Union Rock Star by Credit Union Magazine.
Michael began working in the credit union industry in 2001. Over his career, he has held the positions of loan officer, financial services manager, vice president of lending, and most recently president/CEO. Prior to working in credit unions, he worked in sales and retail management. He has served on area non‐profit boards and currently volunteers with his dog Richie as a therapy dog team through the Fox Valley Humane Association. He also enjoys restoring classic cars and taking cross‐country road trips.