CO-OP Shared Branching
Empower CU brings you even greater convenience by taking part in the Credit Union Shared Branching Network. There are over 15 locations in the Milwaukee Metro area, over 55 in Wisconsin, and over 5,700 locations nationwide!
In order to conduct your transactions at a Service Center, you must have:
• ID with your picture AND signature
• Your Empower CU account number
MAIN SERVICE CENTER LOCATIONS
CU Service Center-Greenfield
6126 W Layton Avenue
Greenfield, WI 53220
414-325-9880
CU Service Center-Brown Deer
6402 W Brown Deer Road
Brown Deer, WI 53223
414-371-9997
Enterprise Credit Union
15850 W Bluemound Road
Brookfield, WI 53005
—–
765 N Broadway Street
Milwaukee, WI 53202
262-797-6260
Brewery Credit Union-Bay View
2826 S Kinnickinnic Avenue
Milwaukee, WI 53207
414-755-0047
Focus Credit Union
3180 N 124th Street, Ste A
Wauwatosa, WI 53222OR
—–
1530 N 68th Street
Wauwatosa, WI 53213
—–
N88 W14930 Main Street
Menomonee Falls, WI 53051
262-255-0833
Glacier Hills Credit Union
2150 S Main Street
West Bend, WI 53095
—–
1025 E Summer Street
Hartford, WI 53027
262-338-1888
Southern Lakes Credit Union
3000 80TH Street
Kenosha, Wisconsin 53142
—–
5001 60TH Street
Kenosha, Wisconsin 53144
—–
17 North Washington Street
Elkhorn, Wisconsin 53121
1-800-924-6373
For additional locations in the state and around the country use one of the tools below:
ONLINE
Click icon for the online locator: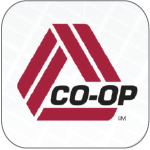 MOBILE
Download the app for shared branch locations:
TEXT
Text a Zip Code to 91989 to find nearby ATM and Shared Branch Locations.
SB = Shared Branch
SBX = Shared Branch Xpress
CALL
Call 1-888-SITE-CO-OP (888-748-3266) to find a location by telephone.